(Singing) "You better watch out, you better not cry, you better not pout, I'm telling you why, Santa Claus is coming to town! Santa Claus is coming to town……!" Oh you caught me singing (blushing)!
Ah, Christmas Eve and not much more time to bake cookies and sweets before the big day when everyone gathers around. I do know the one thing Santa will be coming to town for this Christmas is White Chocolate Oreo Fudge! Oh my!
I found this recipe by Carla Cardello at
chocolatemoosey
and why I've never heard of this before, I have no idea, but I just had to share. Whoever thought of combining an Oreo cookie with fudge is genius! I mean you have America's favorite cookie and then you combine fudge, all soft and creamy and chocolatey (yes, chocolatey is a word, it's my word of the day!) and not just chocolate but white chocolate) and BAM!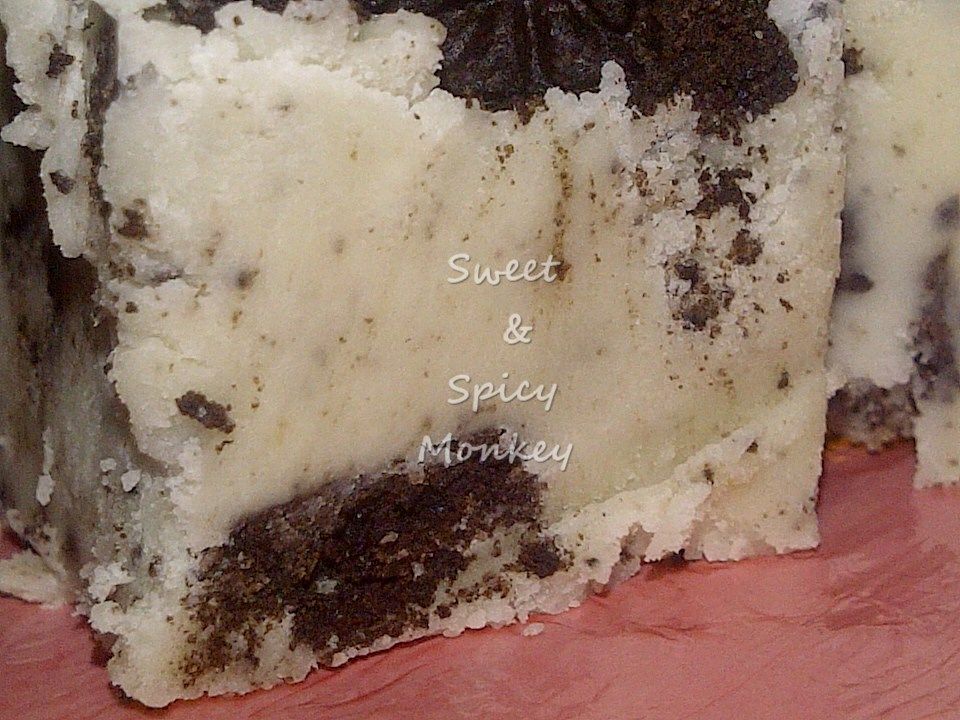 It's a war of melting creamy vanilla and chocolatey flavors in your mouth! Who can resist? Definitely not me!
And since you don't have much time left today, I'm just going to get to the recipe. Here ya go and I hope you find this fudge as tantalizingly and mouthwatering as I do!
p.s. – This is best served with a tall, cold glass of milk.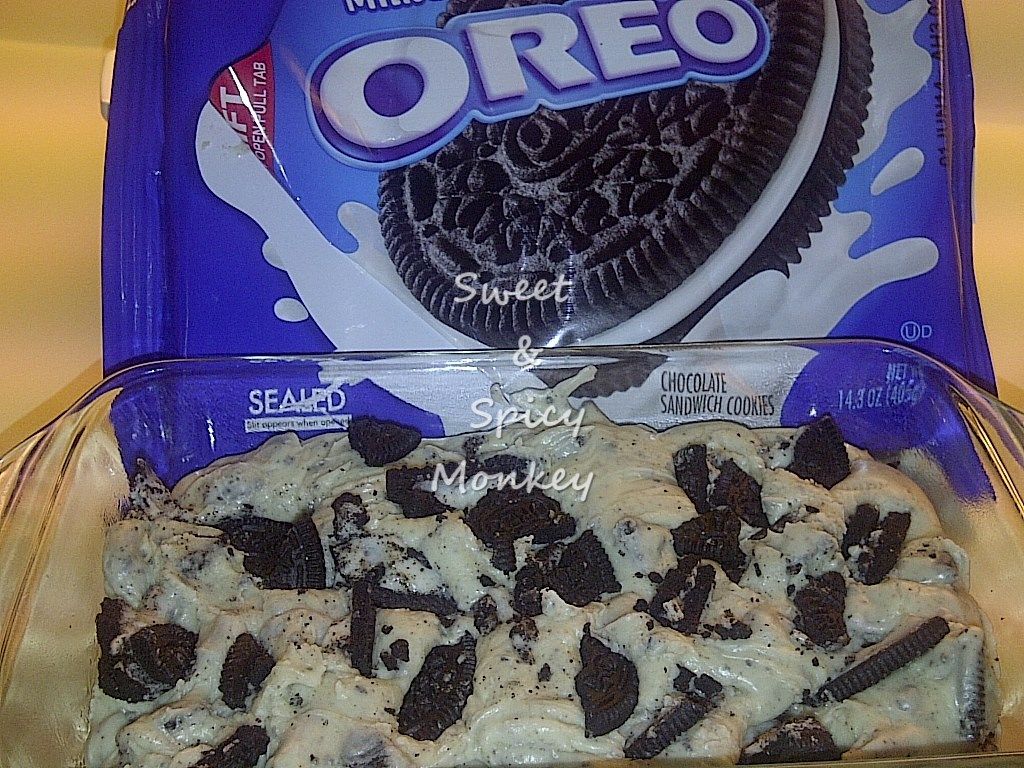 White Chocolate Oreo Fudge
Ingredients
1 and ½ cups of white sugar
6 tablespoons of unsalted butter, softened to room temperature
1/3 cup Evaporated milk
1 cup white chocolate chips
1 cup marshmallow fluff (approximately ½ of a 7 ounce jar)
½ teaspoon vanilla extract
1 and ½ cups of Oreo crumbs
Directions
Butter an 8x8 pan and set aside.
Place Oreo cookies in a large bowl and smash down with bottom of a glass, until Oreo cookies break into pieces and crumbs. Set aside.
In a large saucepan, combine sugar, butter, and evaporated milk. Stirring constantly over high heat bring to a full rolling boil (as pictured below). Reduce heat to medium and continue to boil for 5 minutes, stirring constantly.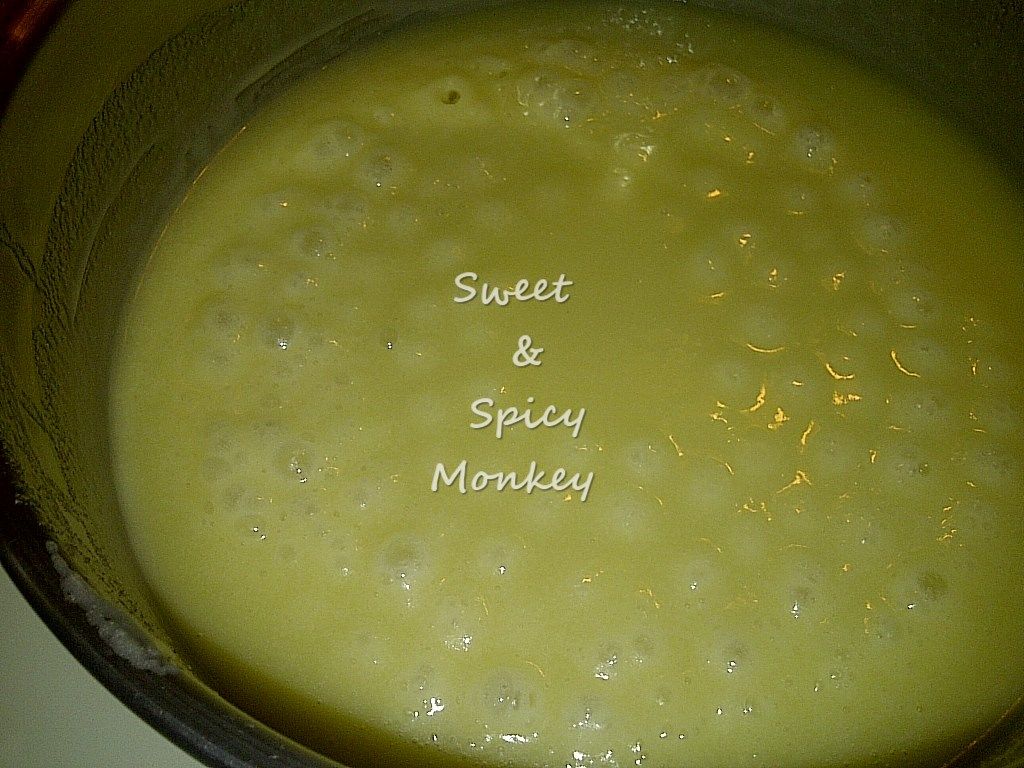 Remove from heat and add white chocolate chips, marshmallow, and vanilla. Continue stirring mixture until chips, marshmallow, and vanilla are melted and blended. Mixture will be thick at this time, put some muscle behind stirring motion.
Add in 1 cup of Oreo crumbs and blend crumbs throughout mixture. Quickly add the fudge mixture to your buttered pan and sprinkle the remaining ½ cup of the Oreo crumbs on top, gently pressing crumbs into the fudge, just enough to stick.
Let cool until firm. Cut into desired pieces.
Makes approximately 25 pieces of fudge and can be stored in air tight container at room temperature for 1 week. Can be stored in refrigerator for approximately 2 weeks.
Helpful hints -
*If mixture becomes too thick to stir when blending chips, marshmallow, and vanilla, place pan over low heat until easy to stir again and remove from heat once more.
* If stored in refrigerator, let warm to room temperature before eating.

All content and images are property of Sweet and Spicy Monkey. Please do not reprint this content without my permission. If you wish to include this recipe on your site, please re-write in your own words and use your own photographs. Or you can link back to this post for the recipe.