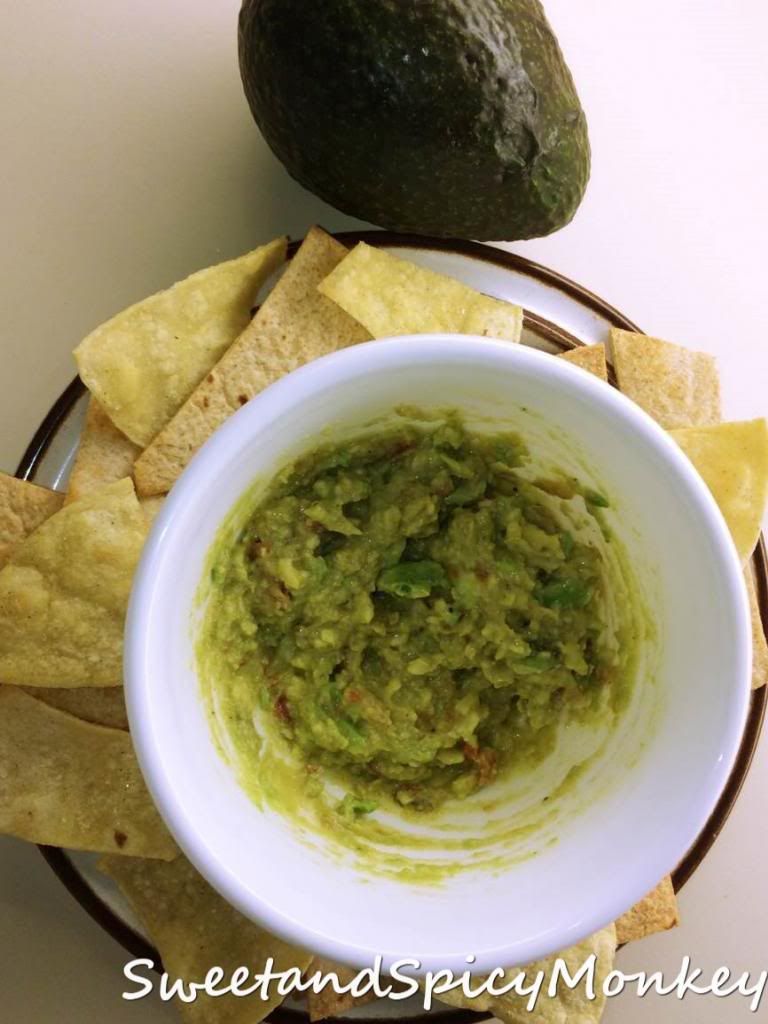 Last week, I made
homemade tortilla chips
and what better way to enjoy snacking on them than with some homemade guacamole. Do you sense a theme here? I do love me some Mexican food!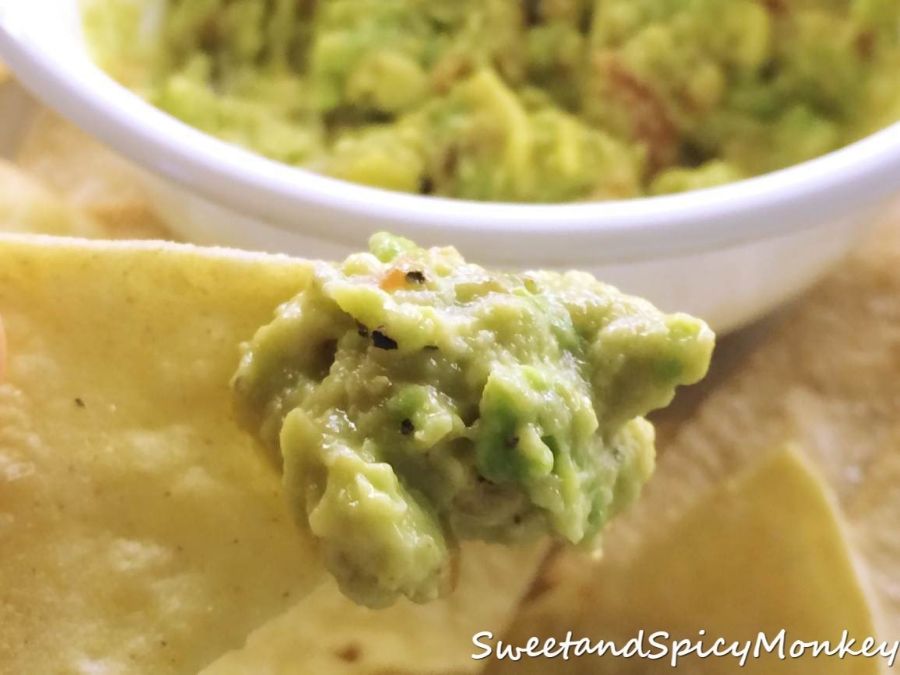 Guacamole is an avocado based concoction that dates back as early as the 16th century when it was found to be prevalent in the Aztec's diet. Yes, this ugly little dark green fruit (yes, avocados are a fruit) with an extremely large pit in the middle, has been around for quite some time.
Avocados are a climacteric fruit, meaning they mature on the tree but ripen after they've been picked off the trees, just like bananas. So when you go shopping for avocados and don't need it for that day's meal, pick one that is a little firmer so it can ripen before you have to use it. Now if you need an avocado and all you're finding are firm ones, simply place the avocado in a paper bag with either an apple or a banana, and it will ripen faster. This is due to the influence of the ethylene gas, a natural plant hormone, produced by apples and bananas.
There are many tips for storing avocado halves once you cut them open so it doesn't turn brown and I've tried many of them. I've heard of squeezing lemon or lime juice over the half and storing in an airtight container, ½ teaspoon of vinegar over the half will prevent browning, slathering the half with olive oil, just leaving the pit intact, wrapping the half in cling wrap, or placing a red onion in the bowl with the avocado half will prevent browning. None of these methods work as good as the one I came across in a Cosmopolitan magazine article a few years back, of all places!
The best way I've found to help prevent an avocado half from turning brown is to simply place the half under cold running water for a few seconds and then store in an airtight container in your refrigerator. The cold water helps by acting as a seal against the air (oxygen), helping to prevent any further browning.
The reason avocados turn brown is because they contain an enzyme called polyphenol oxidase, which basically causes the avocado to turn brown when it comes in contact with oxygen (air). I've tried the cold water method many times and it is by far the best method to prevent your avocado half from browning. Regardless, it will still turn a slight brown because of the contact with air, but not as dark as the other options.
And you thought we were just making guacamole today! And that we are now that you know a little more about the avocado fruit. It's a simple recipe that embraces the fresh taste of avocados and a mild spiciness of its Mexican culture.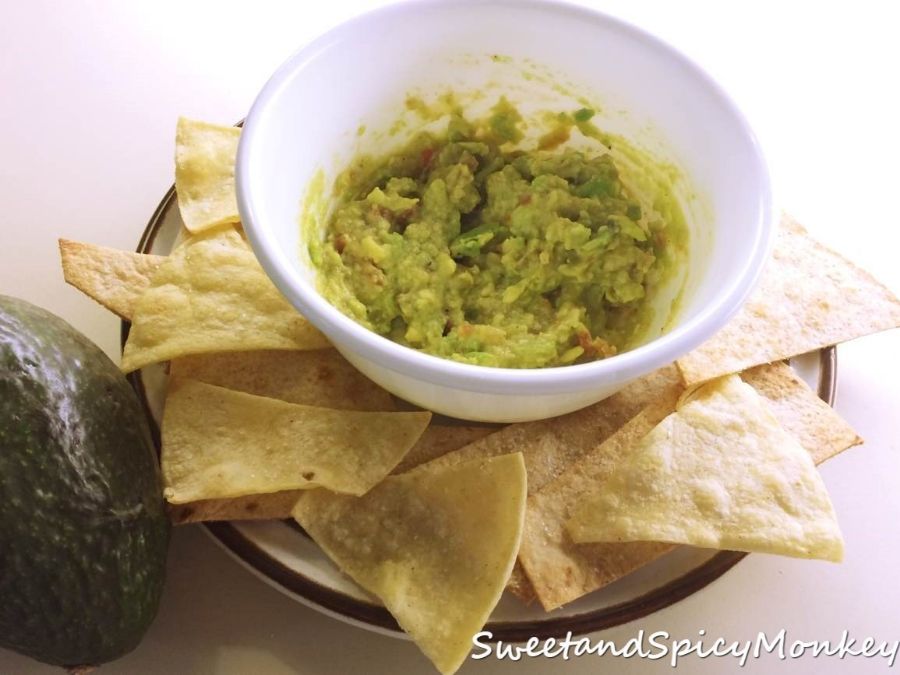 Homemade Guacamole
Serves - 2
Prep Time - 5 minutes
Ingredients
1 avocado, halved and pitted
1/2 jalapeno*, seeded and diced
4 Tablespoons fresh salsa
1/8 teaspoon paprika
2 lemon wedges
Dash of salt, black pepper, garlic powder, onion powder, cumin, and Chipotle Chile pepper to taste.
Directions
In a small mixing bowl, mash avocado.
Mix in salsa, juice from the two lemon wedges, paprika, and spices to taste. Add diced jalapeno.
Mix well and serve with tortilla chips.
*Helpful Hints*
- *jalapeno can be optional*
- can also be served with any type of Mexican food or just out of the bowl! Don't limit yourself, be creative!
This recipe is featured on Kat's Simply Living Simply Sunday Social Blog Hop #9 on 04/06/2014.

You can also find this recipe shared at Grassfed mama's Sunday Social Blog hop 03/30/2014 and featured on The Sunday Social Blog Hop #9 on 04/06/2014, shared with Gluten-free Fridays #86, Side Dishes Blog Hop 4/11/2014, Tex Mex Link Up 4/18/2014, Pin it Thursday , Munching Mondays #37
All content and images are property of Sweet and Spicy Monkey. Please do not reprint this content without my permission. If you wish to include this recipe on your site, please re-write in your own words and use your own photographs and link back to this post for original recipe.